AVR-Microcontroller eignen sich besonders für kleine Elektronikprojekte. Zudem werden entsprechende Eval-Boards u.a. bei Ebay so preiswert verkauft, das sich eine Handverdrahtung nicht mehr lohnt. Besonders interessant sind die Boards von LcSoft (UsbAsp) und eine entsprechende größere Variante mit Atmega16 oder 32. Für beide Boards sind auch unbestückte Platinen erhältlich. Die Firmware für den HID-Bootloader wurde entsprechend für diese Boards angepaßt und liegt hier zum Download.





PC-Tools (HID-Loader):


HID front end for simple communication to the microcontroller via edit fields. GetReport and SetReport are supported now.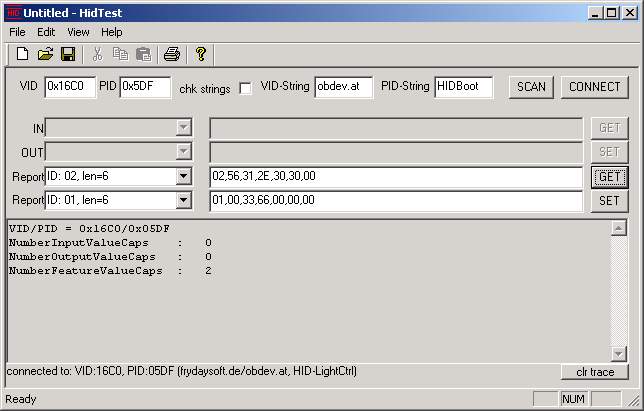 GUI front end of the HID bootloader.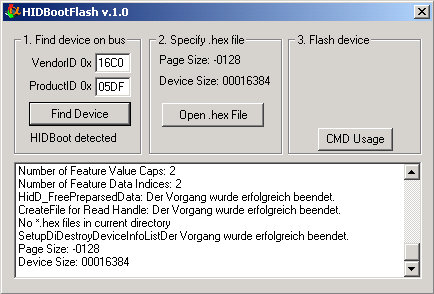 Console program of the HID bootloader.







UsbAsp (Atmega8):


short information:
high fuse = 0xC8, low fuse = 0xBF, bootloder pin = PC.2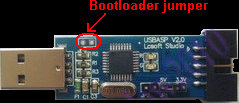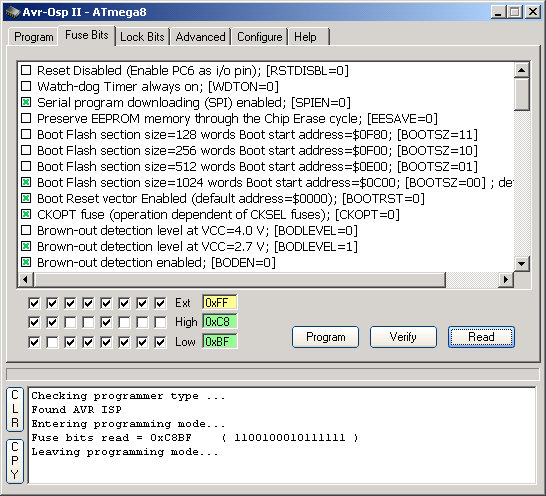 Atmega16/32 (Demo-Board):


short information:
high fuse = 0x90, low fuse = 0xBF, bootloder pin = PD.7